Creative Director:

Dante Molino
Content Director:

 Julian Lumpkin / Daniel Litt
Marketing Director:

Cliff Jackson
For Successkit, the goal was to take their brand to the next level. We started with a web and brand overhaul, creating a new custom responsive website that conveyed the ease-of-use of the company's software package, while still exuding the voice and personality of their owners. This brand update extended to their social content, strategy, adwords, direct marketing materials and CRM outreach.
We then moved on to helping them work directly with their clients. We created and customized case studies for each of the many various clients they service, adhering to each individuals brand guidelines on every single case study. SuccessKit, and their customers, were, and continue to be, thrilled with the output.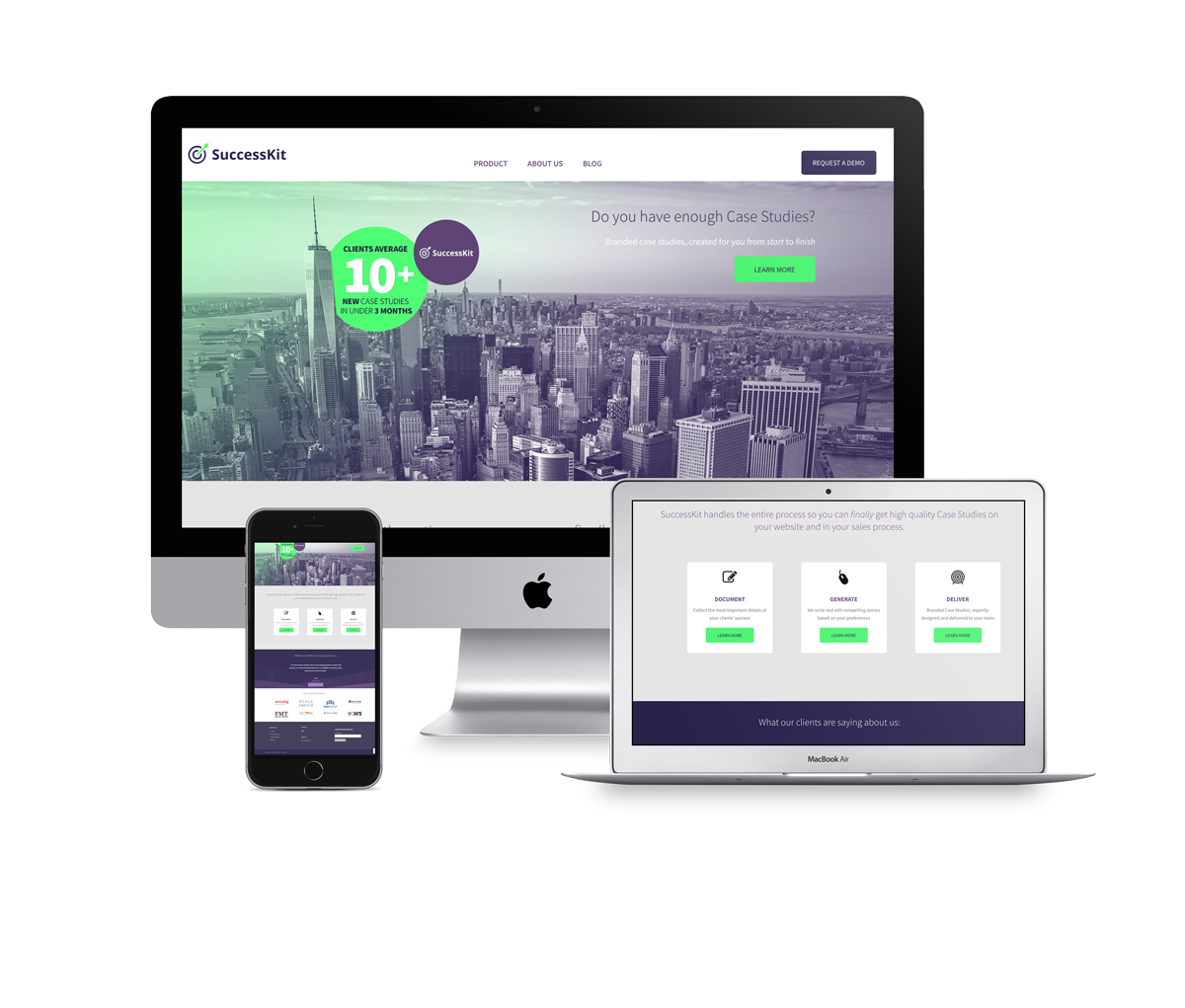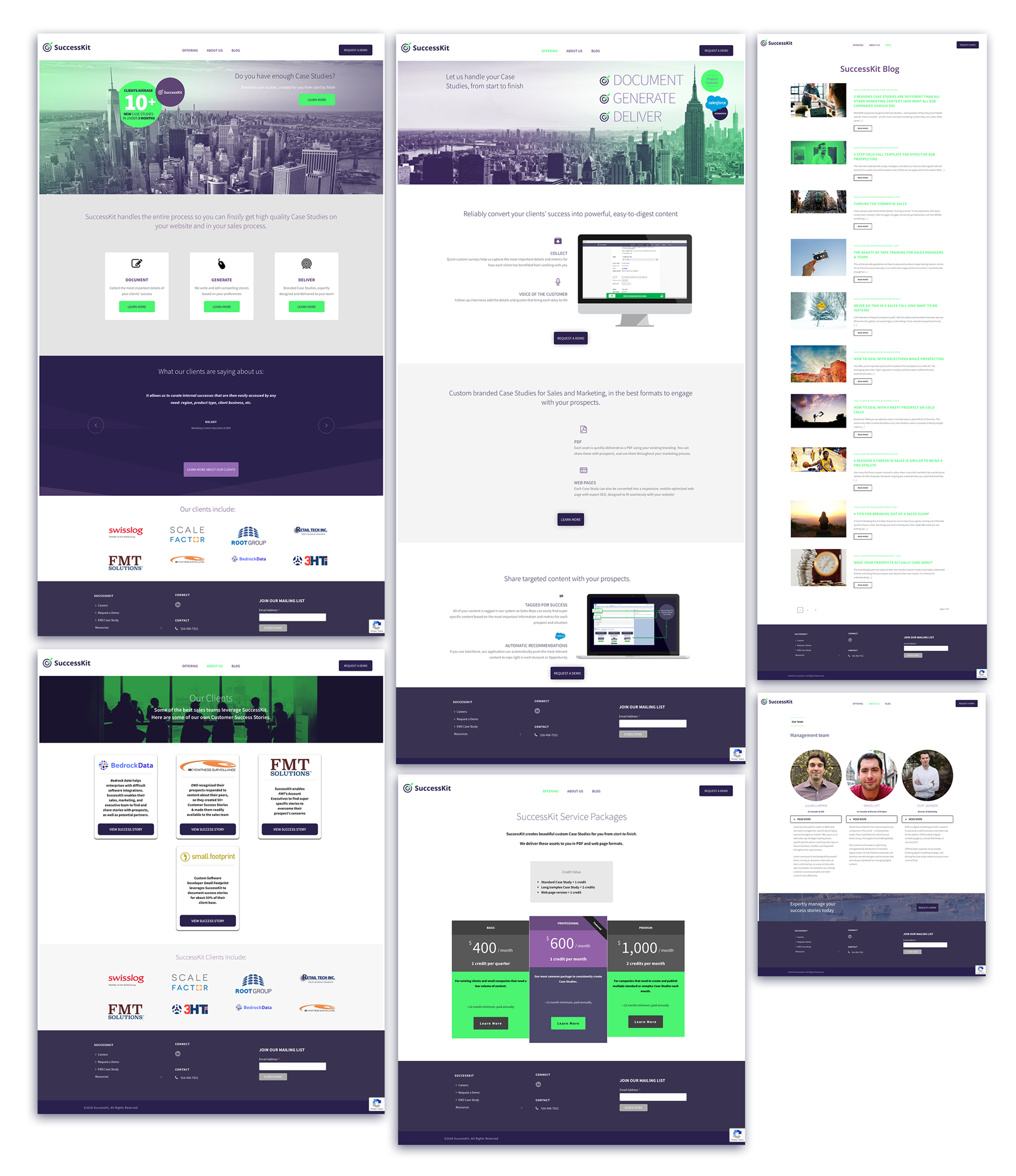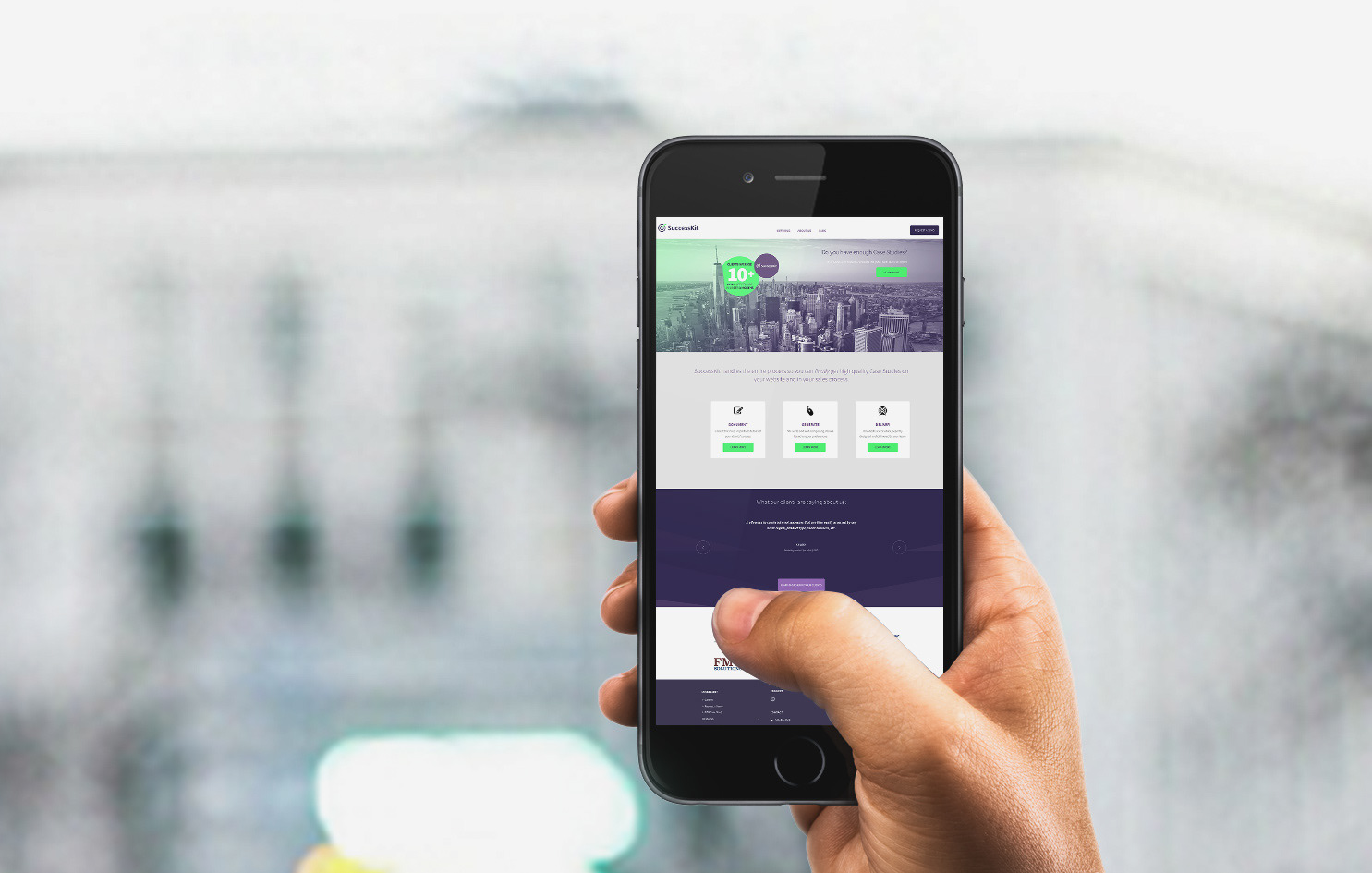 Here are some examples of client case studies created for each of SuccessKit's clients. Every case study is customized to each individual companies brand specs and guidelines so that the output feels like it was created in-house by each brand.